Why Pallas?
27. July 2021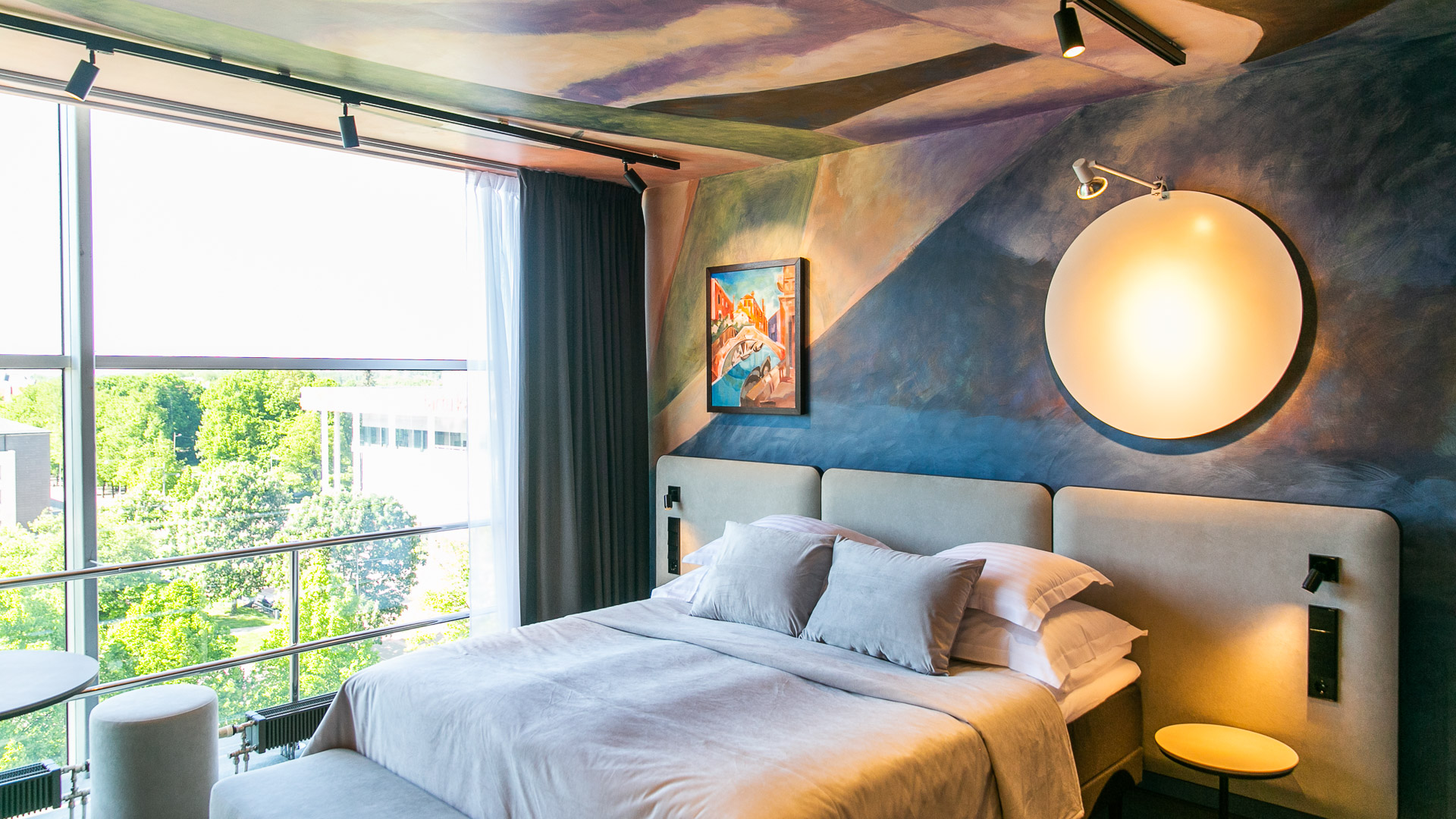 Panoramic views. The street-side rooms have a view of the hustle and bustle of Tartu city centre that feels like watching a film.
Living inside a painting. The hotel's interior is inspired by the works of artists from the Pallas Art School. In the most spectacular rooms, you will feel like you are living inside a painting.
Good location. For those who love to travel without a car. The bus station is just across the road, and essential city transport links are right in front of the hotel.