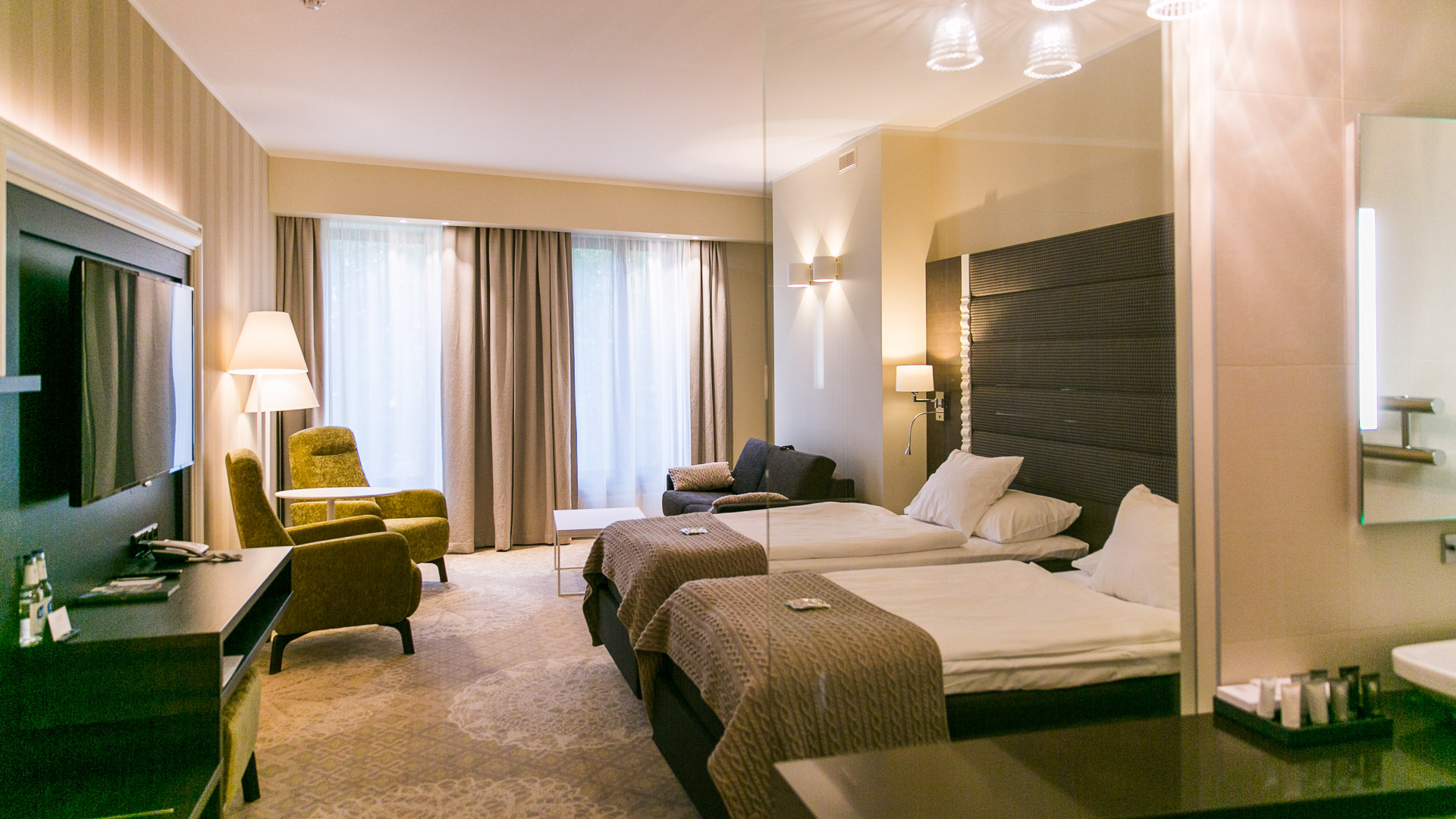 Convenience. The number of hotels in Tartu has grown quickly and there are now plenty to choose from. Lydia is the most representative hotel of the city, while not being too formal – on the contrary, it is very comfortable and cosy.
Tartu has not offered comfort at such a high level before.
A meeting place. There is probably no better place in Tartu for a brief meeting than the lounge in Lydia. The dining and drinking corner with self-service makes the separated part of the lobby of the hotel resemble your living room or office. The hotel's event centre is suitable for larger gatherings and events.
Relaxation. The hotel experience is not complete without some time spent in the Lydia spa lounge. A morning sauna with water treatments in a pool resembling a cave or relaxing there before dinner will nurture your body as well as your mind. Hõlm, the restaurant of the hotel, is the best in the city.
Lydia stands out with its smooth and personal service helping to create a special and unique feeling.